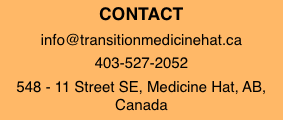 Our Mission
Transition Medicine Hat promotes sustainable living in southeastern Alberta through community, demonstration and instruction.

Transition participants are action-oriented and wanted to avoid a static organization, so we have not registered as a Society or charity. While we cannot provide tax receipts for any donations, we can guarantee that all contributions will be used for program supplies, not wages.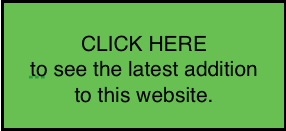 Our main project, the Transition Medicine Hat Demonstration Farm, occupies about half a hectare (one acre) located 20 km north of town. It showcases regenerative agriculture on the Canadian prairies. We will plant unusual crops and develop innovative facilities this spring. Programs and workshops will take place as COVID-19 restrictions allow.
On August 16, 2021, seventeen participants gathered to plant six fruit trees in the farm. (Shown in the header photo above) This will be known as the Blondie's Prairie Orchard, in recognition of the kind donation from Blondie's Gift and Garden Center. The orchard features two apple varieties, two plums, one cherry tree and three cherry shrubs. Other fruits and perennial plants will be added to make this a real food forest.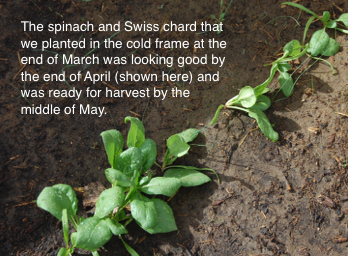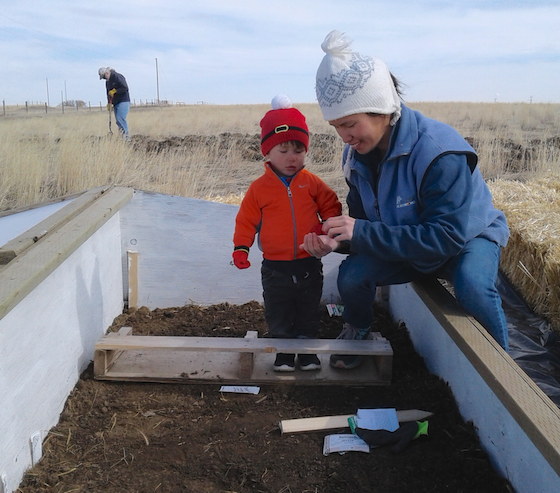 On March 21, 2021, we celebrated World Water Day by planting seeds in the coldframe, kindly donated by Ben Velner. (Owen is helping his mother Michelle.) This simple wooden frame, with hinged plastic panels for a lid, traps sunshine and boosts the micro-climate inside about one climate zone. This means planting frost hardy species about two weeks earlier than out in the open. We planted swiss chard, beets, lettuce, spinach and peas. Meanwhile, David was digging some of our compost into the contour beds, getting ready for other crops.
Thanks to Sponsors
We sincerely thank our sponsors, without whom the demonstration farm would not be possible:
/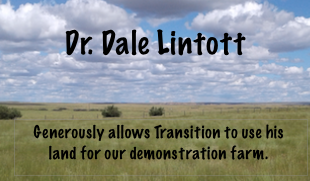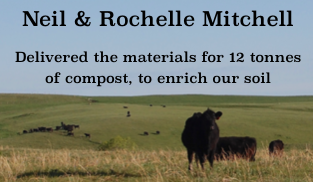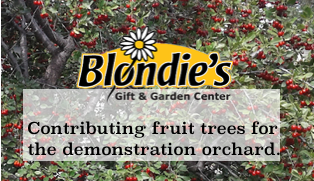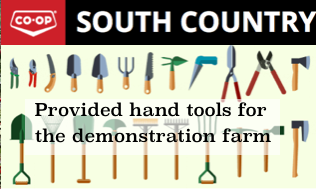 Pot Luck Picnic Sunday, May 15

The warm weather tells us it is time to get gardening, and the relaxed Covid restrictions allow us to meet in person. So, to kick off the season, I would like to hold an informal Open Garden at the Transition Farm north of Medicine Hat on Sunday, May 15, from 3:00 to 7:00 pm.

Food will be Pot Luck: bring whatever you would like! Please bring your own plate, cup and utensils, and lawn chairs. We will provide lemonade and several activities for family groups.

It will help us prepare if you let us know you will be attending (403-527-2052).

Students of Medicine Hat Forest School visited the demo garden to plant potatoes and onion sets. For more info about this informal group, please check their Facebook page.
What is sustainability?
We believe that living lightly on our landscape will be rewarding and enjoyable. To do this, we look for products and services that are produced as locally as is practical, that use renewable raw materials, and are created by locally-owned companies.

Other communities have found that experiences, not things, provide the most satisfying benefits. Consider the enjoyment gained from music and the arts, socializing with others, and relaxing in natural areas.

Transition Medicine Hat draws together a growing group of residents who make conscious efforts to reduce their ecological footprint. Many take pride in the new skills they have learned. We are enjoying new friends, experiencing new foods and stretching our minds with new ideas.

We want you to join the transition to a more fulfilling community.

You can receive our free monthly newsletter by sending a brief request to:
info@transitionmedicinehat.ca

Click here to download our brochure (PDF).
Education Programs

Public programs will introduce new concepts and help participants develop new skills.

Be sure to check our website. We will profile groups and companies that are adding to the sustainability of southeastern Alberta. If we have missed a green service, please send us a note.

To start with, we will focus on the local production of food. Recent disruptions have demonstrated the fragility of our food supply chain. Many people have a renewed interest in home gardens. Call us if you need advice! We also want to help promote the many small businesses that are growing food locally.

We hope you will join in the fun!

Last modified October 23, 2021